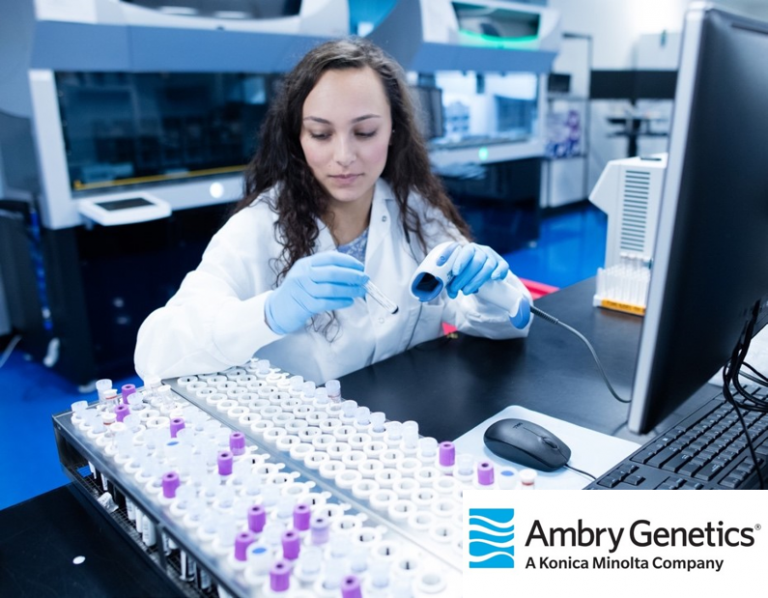 WHEN QUALITY MATTERS
Just as no two fingerprints are alike, the way disease presents itself in every individual is different. Since 1999, the mission of Ambry Genetics has always been about understanding disease better, so treatments and cures can be found faster. Every sample that arrives in our lab is viewed as a person with a life and a story that is unique to only them. Our mission is to maintain the integrity of quality testing so that you can make more informed and responsible treatment decisions with your patients.
Experience: More than a million tests performed
More than 100 genetic counselors and several dozen medical experts are employed by Ambry offering nearly 1,000 years of clinical genomic experience
Finding answers you can trust: more than 45,000 mutations in 500+ genes identified
Purposeful Confirmatory Testing
Many labs validate their tests based on certain limited studies. Not us. We participated and led the largest study of its kind (20,000 cases) guiding us to include Sanger confirmation when we saw specific well-defined thresholds. Our mission is to get it right the first time.
Understanding Disease Better Through Free Data Sharing
Identifying an individual's genetic information is nothing new—it's what we do with it that is unique.
We contribute to public databases and work with other contributors to provide the most comprehensive variant classifications possible.
Through AmbryShare (our exome datasharing platform), we partner with researchers to find answers
Results You Can Trust
We never lose sight of the fact that there is a human life attached to every patient report. Ambry's Translational Genomics (ATG) lab provides further evaluation of complex findings to better understand the alteration.
Variants of unknown significance (VUS) can be frustrating, but the ATG brings clarity to certain alterations with state-of-the-art RNA analyses that are included in the cost of any testing at Ambry
We are the only genetics lab offering comprehensive RNA studies using a validated protocol
Sample for Life
We periodically review variants and let you know when there is updated information, such as a reclassification. This is part of our commitment to finding answers.
Scientific Contribution
Ongoing research with articles in peer-reviewed publications, improving genomic medicine as a tool to guide patient care
Genomic data from affected families helps to identify which genes contribute to disease, providing new insights for more accurate treatments and therapies
Industry changing research presented at international conferences
Innovation
Paving the way with game-changing tests that improve patient care, including:
Paired somatic/germline testing
Single gene testing
Multigene panels
Customizable panels
Exome testing
To download the Innovative Diagnostic Ambry Genetics Comprehensive Test Menu please click here.